Marj's Naturals teamed up with Global Goddess and helped us fill some of the stockings for the teens in our December event.

They were a huge hit!!!!

Everyone went crazy in hopes to get one of the 5 adorable packages put together by their marketing team.

But was I surprised?

Nope, not one bit because they are amazing products!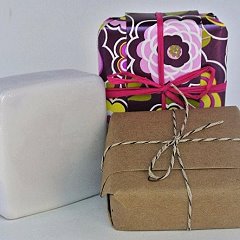 We have reviewed both of these companies before, so I knew they were A+ products for some A+ gals.

Marj's Naturals is a sweet little company with an amazing creator.

Majorie, a registered nurse and makeup artist, grew up with fresh fruit at an arms reach and with a deep understanding for just how beneficial these fruits can be.

She infused these fruits into her soaps making them one of my all time favorite products from our blog.
Global Goddess provided us with some Marrakech Lip Veils.

I've used Global Goddess products before, particularly their face primer and love their company!

So much detail goes into their products all the way down to the cute little designs on the outer layers. Global Goddess spares no expense in the quality of their products.
These are two amazing companies and if your ever looking for something sweet for your sweet, head to these websites first!
Marj's Naturals
Shop Marj's Naturals
Marj's Naturals Facebook
Global Goddess
I received one or more of the products mentioned above free for review purposes. Regardless, I will only recommend products that I have personally tested/tried and believe will be a good fit for my readers.